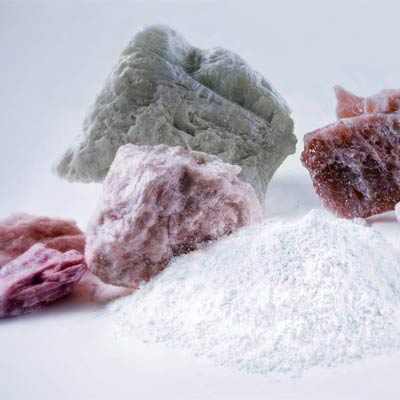 Our product quality
Finegri's strategic objective is to deliver various high-quality fine talc grades to the European market and to secure eco-friendly production processes using feedstock with a unique purity degree.
Due to the high physical and chemical properties of the raw material, Finegri products are ideal as filler for the use in a wide range of industries. Particularly:
production of plastics, films, and composite materials;
production of paper;
production of ceramics (technical and household);
production of paintwork materials (paints-varnishes);
production of roofing materials;
purification of polluted waters;
production of fertilizers;
production of refractories;
production of animal feed;
production of rubber products;
production of cable products
In strict compliance with EU regulations, Finegri puts strong focus on caring for the environment. Finegri's technology is completely waste-free, resource-and-energy saving, and ensures minimal impact on the environment and people.
Finegri's strategic goal is to supply the European market with various high-quality fine-dispersed talc grades and ensure environmentally clean production, using raw materials that are unique in their purity. For that reason, the construction of a factory in Lithuania, where innovative production technologies will be introduced, has begun. The operational launch of the modern and largest enterprise of such profile in Europe is scheduled for 2023.