Ceramics
Talc has long been used in the ceramics manufacture, and is one of the key additives for this purpose. Talc has certain physical and mechanical properties that make it perfectly suitable for producing ceramics.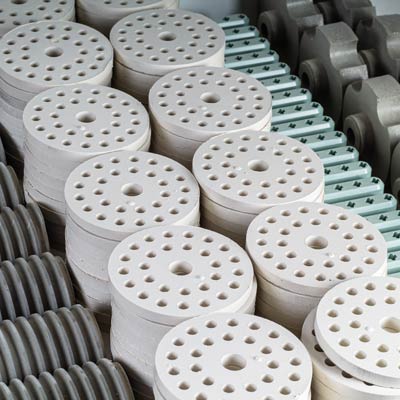 The essential property of talc feedstock for ceramic products is its ability to provide solid and extremely durable 'crock', as specialists call it. Talc-based ceramics are distinguished by low water absorption capacity and shrinkage, high chemical resistance, very low thermal expansion, thermal conductivity and electrical conductivity – the latter is especially important for, particularly, manufacturing saggers, cordierite plates, insulators, and many other products.
Talc is highly temperature-resistant and, therefore, it improves thermal resistance of ceramics and allows reducing cracks.
Talc is chemically inert. It has an extremely low reactivity to acids, thus making ceramics acid-resistant.
Talc has been used in the production of ceramics for a long time. Finely dispersed talc is used in the production of various types of ceramics such as:
household ceramics: dishes, ceramic tiles, roof tiles, sanitary ware, etc.
technical ceramics: catalysts, electroporcelain, insulators, etc.
In manufacturing household ceramics, up to 60% of fine talc powder is added to the slip composition, which enables:
firing products at lower temperatures than usual – t < 1150 С to obtain products with reduced porosity and increased strength characteristics;
to hold the shape of the finished products after firing and glazing better.
In manufacturing technical ceramics, the talc content in the slip composition sometimes reaches 80%, replacing pegmatites, feldspars and expensive clays.

The most common technical ceramics using talc include:
Steatite ceramics: manufacture of electric insulators. Talc is mixed with 10% of finely-grinded barium carbonate and 10% of finely-grinded kaolin. Such slip composition allows delivering robust thin-walled products with minimum firing shrinkage at low temperatures.
Cordierite ceramics: manufacture of car plugs, catalysts, etc. For this purpose, the slip formulation contains up to 45-50% of talc plus 40% of kaolin clay and 10-15% of aluminum oxide. The composition is fired at t=1340 С, which also allows delivering products with an improved strength performance in bending and a lower weight.
Chlorite ceramics: refractory manufacture. The name says it all – for this purpose, low-quality talc/chlorite feedstock with 50% to 60% content by weight is used. However, with fine grinding, the final products are also thin-walled boasting with very high bending resistance figures.
Adding talc allows:
firing products at lower temperatures;
delivering products with lower porosity and improved strength performance;
having finished products hold their form better after firing and glazing.
Reduced firing cycles and processing temperatures in ceramics manufacturing due to adding talc have a positive impact on the product cost.
About Us
We are a leading talc manufacturer at Europe
Our young company was established with one goal in mind - to build a plant using the latest technology
The process know-how applied at our production facilities allows delivering the end product having an exclusive quality, with the highest health, safety and environmental standards met.
For us, each customer's desire is a challenge and an opportunity to make favourable changes in our productions processes and to become more flexible. We listen to and hear our customers, while our lead specialists implement innovations and create additional opportunities for everyone cooperating with us.
We generate innovations: Finegri is a synonym to "innovation".
Show more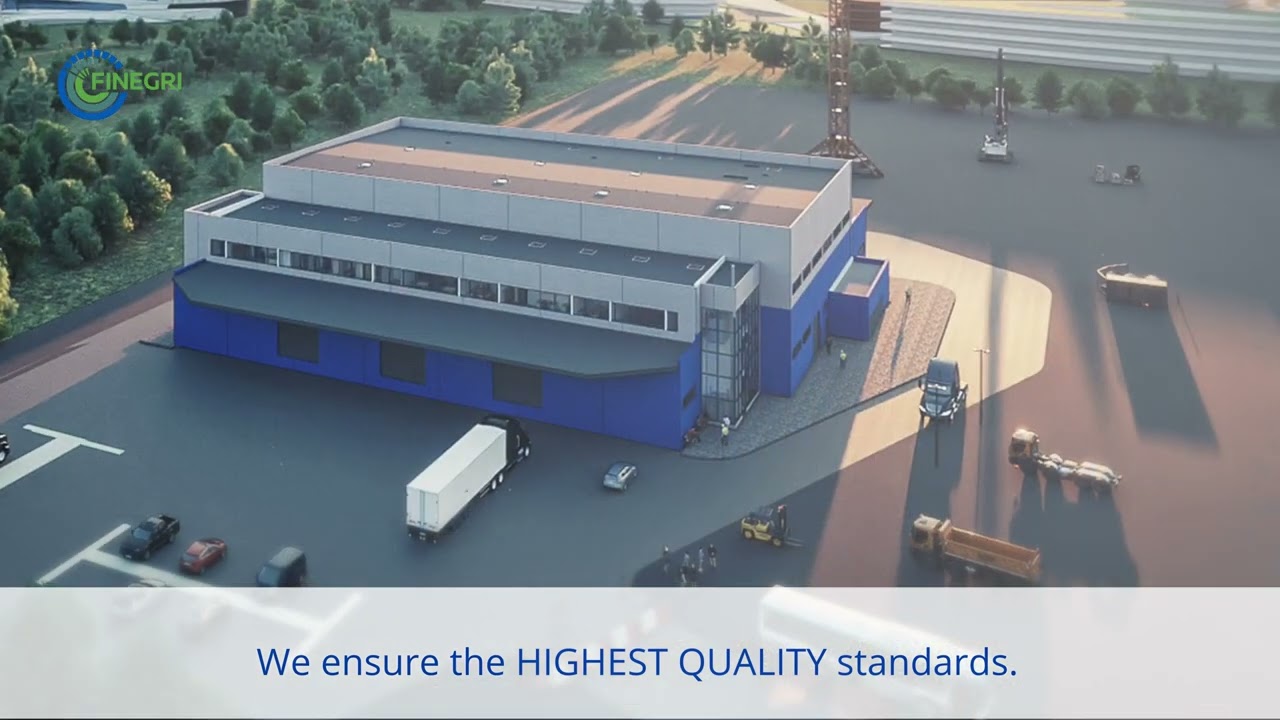 31 year
of talc manufacturing
2000 TONS
of talc we produce per month
Have questions?
At Finegri, we are happy to answer any questions you might have, explore potential partnerships and receive requests from interested affiliates. Need help to find the right solution with our experts?